Renewable energies
NW develops, finances, builds and operates solar farms and wind farms in mainland France and in other countries around the world.
At a time of energy transition, NW is positioning itself as a committed player, offering innovative projects for local authorities, businesses and individuals.
NW, a pioneer in the development of Renewable Energies projects with or without storage in the French overseas departments.
More than 15 years of experience in renewable energies
45 MW in operation
Our locations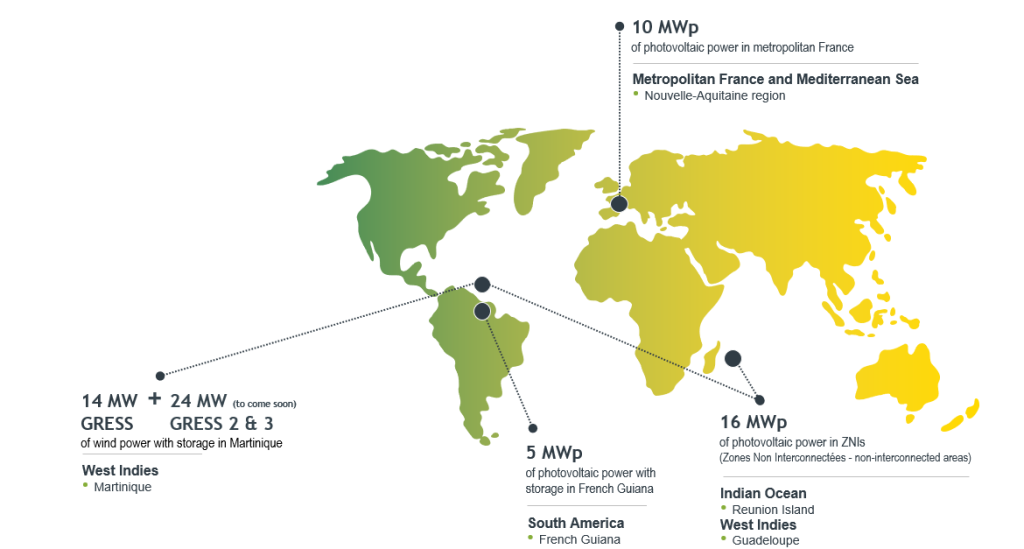 Our other solutions
Distributed energy storage

The distributed storage unit that guarantees electrical grid stability


DISCOVER JBox®

Flexibility solution

JoulEden®, the flexibility solution for the energy transition

DISCOVER JoulEden®